For an initial indication as to whether we can assist please hit the "quick quote" button or alternatively send your enquiry by email to info@hoskynchild.co.uk.
QUICK QUOTE
We are currently looking for good quality Crowdfunding opportunities ranging from £500,000 up to £10m. Full business plan and financials required for prior evaluation. Please send initial enquiries to info@hoskynchild.co.uk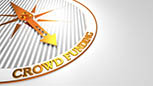 PRESS RELEASES

The key to success in raising funding is identifying the areas within the company where funding options could apply, and then providing a comprehensive solution specifically designed to meet those needs.
However, many people are unaware of the various options available, and these days there are several out-of-the-box solutions which also move beyond the traditional finance and funding offerings.
The information contained within The Finance and Funding Directory provides all the insight and information businesses require to make a successful application for funding and covers:
Asset Based Lending (ABL), Factoring and Invoice Discounting
Leasing and Asset Finance
Commercial and Corporate Finance
Banking Finance o Property Finance
Trade Finance
Bridging Finance
Equity Funding
Crowd Funding and Business Angels
Mezzanine Finance
Turnaround Funding
Support Organisations
Associations and Professional Bodies
Now in its fourth year, The Finance and Funding Directory is the essential guide to the financial resources available in the UK today.
Editor Jonathan Wooller said:
"Following last year's very successful edition which saw us sign up with Harriman House - the leading independent UK publisher of business, trading, investing and economics books - we saw, for the first time, our Directory sold and distributed through the likes of Amazon, Kindle, iBooks, and many other well-known outlets, both online and in printed format. As a result, the FFD has been sold and downloaded to an audience of over 10,000 and we are truly delighted with the results.

We have decided this year however to greatly extend the distribution of the Directory by offering a completely free download of the FFD in its entirety - predominantly for the use of the professional community.

Our target this year is to distribute in excess of 50,000 copies, which in turn will make us the leading directory and definitive source of information in the Finance and Funding market sector."
---
For review copies, articles or comment, please contact:
Rebecca Bailey
Harriman House Ltd
rebecca@harriman-house.com
Tel: +44 (0)1730 233 885
---
The Finance and Funding Directory 2014/15: A comprehensive guide to the best sources of finance and funding Published in May 2014 by Harriman House, ISBN: 9780857194046, Pb/ePub, RRP: £19.99
Available in all good bookshops
Review copies are available on request
Press Release Archive
Following recent negotiations, Hoskyn Child International Limited is pleased to announce the opening of its new Far East Office based in Shenzhen - Southern China...
LATEST NEWS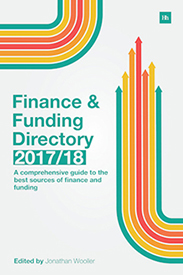 FOR YOUR FREE COPY CLICK ON www.financeandfundingdirectory.co.uk

Please download your copy by clicking on the link above, fill in your name and email address and you will receive a completely FREE PDF of the Directory on your computer, mobile or tablet. this is intended for use by all of your work colleagues, friends, clients and associates, so please forward them an invitation (cut and paste the link), to allow them to take advantage of the FREE download.

This fifth edition of the Directory continues to be the essential guide to the financial resources available in the UK today, and provides all the insight and information that you or your clients require in order to research, or indeed make successful applications for finance and funding, and covers:


Asset Based Lending (ABL), Factoring and Invoice Discounting
Leasing and Asset Finance
Corporate Finance
Banking Finance
Property Finance
Trade Finance
Bridging Finance
Equity Funding
Alternative Finance
Mezzanine and Growth (Debt) Finance
Turnaround Funding
Support Organisations
Associations and Professional Bodies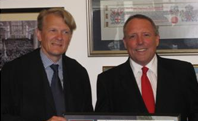 The Chamberlain presenting Jonathan Wooller - with the "Freedom of the City of London" at a ceremony held in the Chamberlains' Court at Guildhall, London

Read more