For an initial indication as to whether we can assist please hit the "quick quote" button or alternatively send your enquiry by email to info@hoskynchild.co.uk.
QUICK QUOTE
We are currently looking for good quality Crowdfunding opportunities ranging from £500,000 up to £10m. Full business plan and financials required for prior evaluation. Please send initial enquiries to info@hoskynchild.co.uk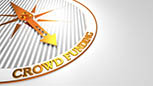 Far East Manufacturing and Services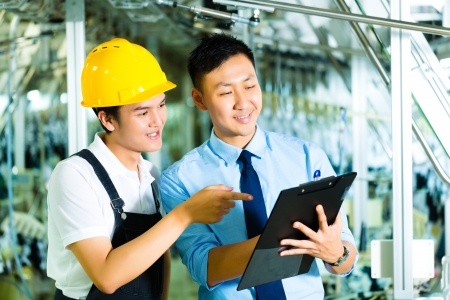 The companies we have direct contact with vary with organisations that can put in complete lines for mass production of manufactured product, with work forces ranging from 6,000 up to as many as 80,000 people.
They offer the latest in technology and machinery and this includes the production of high-tech tooling through to hand assembled, mass produced goods.
The typical saving against UK manufactured goods is between 30% - 50% and the obvious benefits of overhead reduction.
In addition our partners have the ability to provide a high quality, low rejection rate end product which is high volume produced on very tight margins.
We provide a free quotation service on any product, providing you with the latest BS and high-tech quality support, fully certified and in some cases - depending on the quality of the product and the company - with full credit facilities from the outset.
Quotations take around 7 days and you can e-mail or fax us drawings, or send us actual examples of product.
For further information, e-mail info@hoskynchild.co.uk.
LATEST NEWS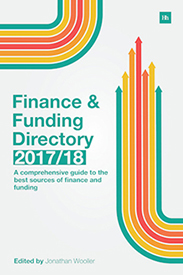 FOR YOUR FREE COPY CLICK ON www.financeandfundingdirectory.co.uk

Please download your copy by clicking on the link above, fill in your name and email address and you will receive a completely FREE PDF of the Directory on your computer, mobile or tablet. this is intended for use by all of your work colleagues, friends, clients and associates, so please forward them an invitation (cut and paste the link), to allow them to take advantage of the FREE download.

This fifth edition of the Directory continues to be the essential guide to the financial resources available in the UK today, and provides all the insight and information that you or your clients require in order to research, or indeed make successful applications for finance and funding, and covers:


Asset Based Lending (ABL), Factoring and Invoice Discounting
Leasing and Asset Finance
Corporate Finance
Banking Finance
Property Finance
Trade Finance
Bridging Finance
Equity Funding
Alternative Finance
Mezzanine and Growth (Debt) Finance
Turnaround Funding
Support Organisations
Associations and Professional Bodies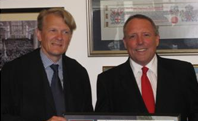 The Chamberlain presenting Jonathan Wooller - with the "Freedom of the City of London" at a ceremony held in the Chamberlains' Court at Guildhall, London

Read more