For an initial indication as to whether we can assist please hit the "quick quote" button or alternatively send your enquiry by email to info@hoskynchild.co.uk.
QUICK QUOTE
We are currently looking for good quality Crowdfunding opportunities ranging from £500,000 up to £10m. Full business plan and financials required for prior evaluation. Please send initial enquiries to info@hoskynchild.co.uk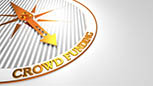 Senior Partner's Message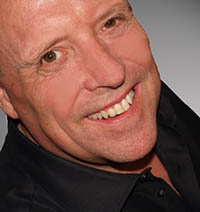 It seems almost impossible that we have arrived at our landmark 25th anniversary and it seems an age ago that we commenced as a small independent management consultancy back in the late 80's.
Since then we have been truly lucky enough to have been involved with - and carried out - a multitude of projects and assignments and a quick count up tells me that we have operated on behalf of our clients in over 23 countries, raising many hundreds of millions of pounds in the process.
During this period we have contracted with well over 400 clients, opened offices in South East England, Hong Kong and Shenzhen - China, as well as having opened a number of sister companies and entered into joint venture partnerships with some of the best known specialist finance houses in the Industry.
Along with our parallel companies, we now cater for our client's needs right the way across the spectrum, from financial and funding requirements through to joint ventures in the Far East. We even have a specialist partner company that is a registered Lloyds of London brokerage serving the Surety and Trade Finance Risk Market.
Needless to say I am immensely proud of what has been achieved in what seems to have been a "blink of an eye". We have many close friends, associates and business partners who work with us to develop and grow not only our business, but theirs as well, and there is no doubt in my mind, or in that of my team, that we could not and would not have achieved such success and growth over these years without their talents, hard work and assistance.
Even given our own successes to date, we have seen some very challenging times over the last few years and despite this, all of us at Hoskyn Child International and our associated companies see a very bright future for both growth and expansion into additional support areas. We will continue to establish new and diverse relationships. May I take this opportunity to thank both our clients and business associates for their past - and hopefully future - support. We are certainly looking forward to the next 25 years with equal excitement and anticipation.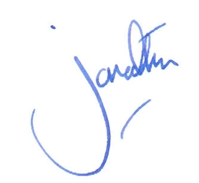 LATEST NEWS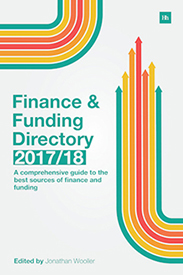 FOR YOUR FREE COPY CLICK ON www.financeandfundingdirectory.co.uk

Please download your copy by clicking on the link above, fill in your name and email address and you will receive a completely FREE PDF of the Directory on your computer, mobile or tablet. this is intended for use by all of your work colleagues, friends, clients and associates, so please forward them an invitation (cut and paste the link), to allow them to take advantage of the FREE download.

This fifth edition of the Directory continues to be the essential guide to the financial resources available in the UK today, and provides all the insight and information that you or your clients require in order to research, or indeed make successful applications for finance and funding, and covers:


Asset Based Lending (ABL), Factoring and Invoice Discounting
Leasing and Asset Finance
Corporate Finance
Banking Finance
Property Finance
Trade Finance
Bridging Finance
Equity Funding
Alternative Finance
Mezzanine and Growth (Debt) Finance
Turnaround Funding
Support Organisations
Associations and Professional Bodies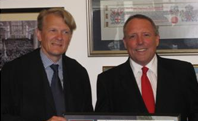 The Chamberlain presenting Jonathan Wooller - with the "Freedom of the City of London" at a ceremony held in the Chamberlains' Court at Guildhall, London

Read more